Indulge Yourself in Erotic Anal Sex Fantasies
Indulge in hot erotica stories about anal sex - from solo to anal play with a partner.
Exciting Anal Audio Stories
Check out our latest anal audio erotica stories!
Start listening to
anal audio erotica stories now!
Anal Sex: The Ultimate Fantasy
Anal sex is a form of sexual intercourse where the penis (or a strap-on toy) is inserted into the anus of a sexual partner. Although anal sex is still considered quite "taboo" by some people, it's quite a common fantasy. In fact, a 2011 Independent article explains that up to 32% of women and 64% of men have had fantasies about enjoying anal sex.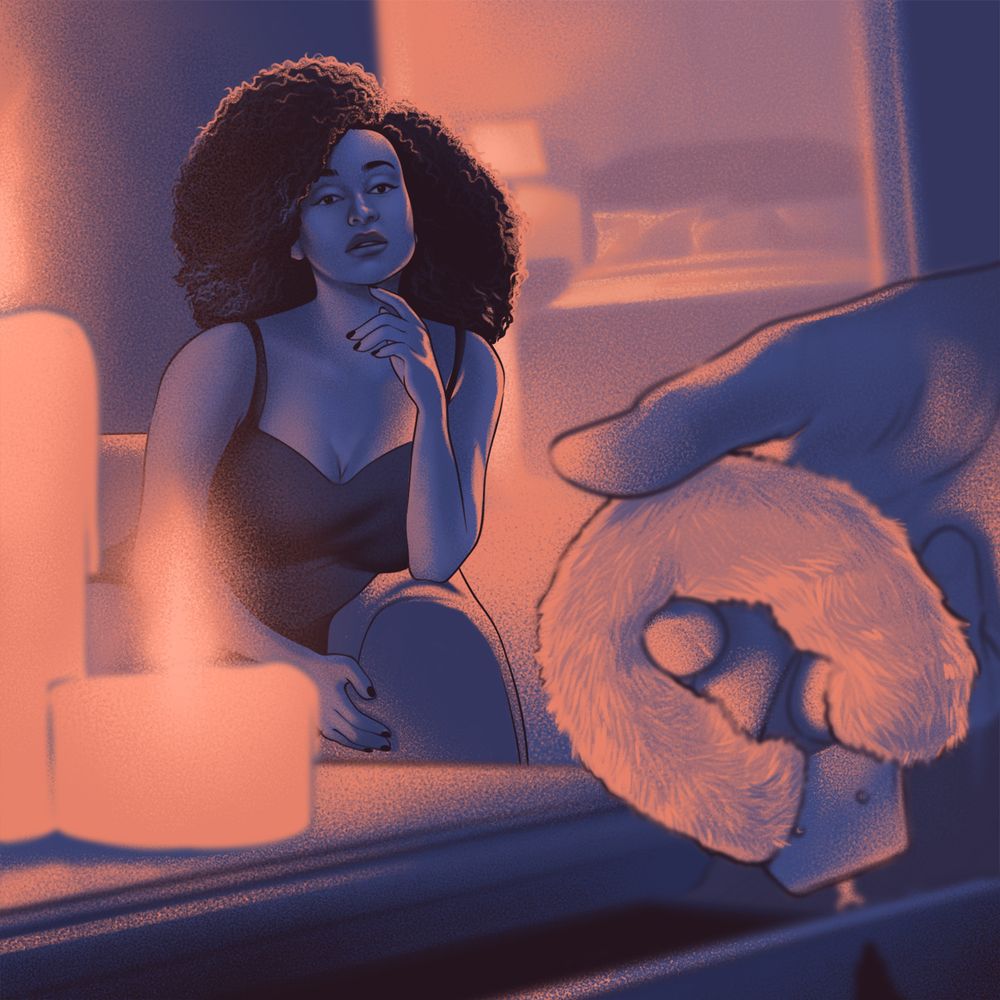 Why do so many people have fantasies about anal sex?
There are many reasons why both men and women fantasize about anal sex. One of the most common reasons is the very fact that it's still considered somewhat "taboo", making it all the more desirable. Engaging in a sexual act that many people find to be "naughty" or "wrong" can be thrilling and erotic. The fact that there is no possibility to get pregnant from anal sex is also very alluring.

Another reason anal sex may be particularly exciting is because it's quite intimate. While vaginal intercourse can also be intimate in many ways, anal sex is something that many people don't practice casually, so getting to experience an orgasm from anal play with someone can signify a deep trust between the two people.
What types of anal sex are there?
When it comes to butt play, there are quite a few options, from Analingus to fingering to penetration. Analingus (also sometimes referred to as rimming) is the act of performing oral sex to stimulate a partner's anus or perineum. Fingering, of course, is the act of stimulating a partner's anus by penetration with your fingers.

On Audiodesires, you can find anal play stories of all kinds: from romantic and sensual couples exploring new kinks to elaborate CNC (rape fantasies) and more.
How is anal sex incorporated into the stories?
Anal sex takes on many forms (as you can see) and you can experience any and all of these forms through various stories on Audiodesires. From testing out a butt plug on a date with a cute British guy to experiencing anal play with your dominant partner (who ties you up for good measure). Our anal porn stories also include steamy lesbian scenes, erotic and hot threesome scenarios, and more.

These stories are professionally produced, narrated by various attractive accents, and incorporate authentic pleasurable sounds into the mix. Our stories range from 5-20 minutes long and feature content everyone will enjoy. You can experience these erotic audio anal stories together or with a partner - you decide!
Top Rated
Check out our top Rated audio stories
Are you ready to
listen to exciting anal audio sex stories?