What is a lesbian audio story?
Lesbian audio erotica can appeal to everyone - women who want to indulge in a naughty new fantasy, individuals who are curiously exploring their own sexual identity or couples who want to add a bit of spice to their date nights.
New Releases
Check out our latest lesbian audio erotica stories
Start listening to
lesbian stories!
What can I expect on this site?
This platform was created for women and couples who want to explore their sexual desires without the limitations of mainstream porn. Audio erotica allows you to fully immerse yourself in your own imagination while you listen to professionally produced audio sex stories.

In our archives, there are countless fetishes and fantasies to choose from: lesbian audio stories, bondage stories, stories that allow you to explore bisexuality, dirty talk, cunnilingus, voyeurism and more.

For a perfect example of what kind of steamy audio stories you can hear on Audiodesires, check out the story below!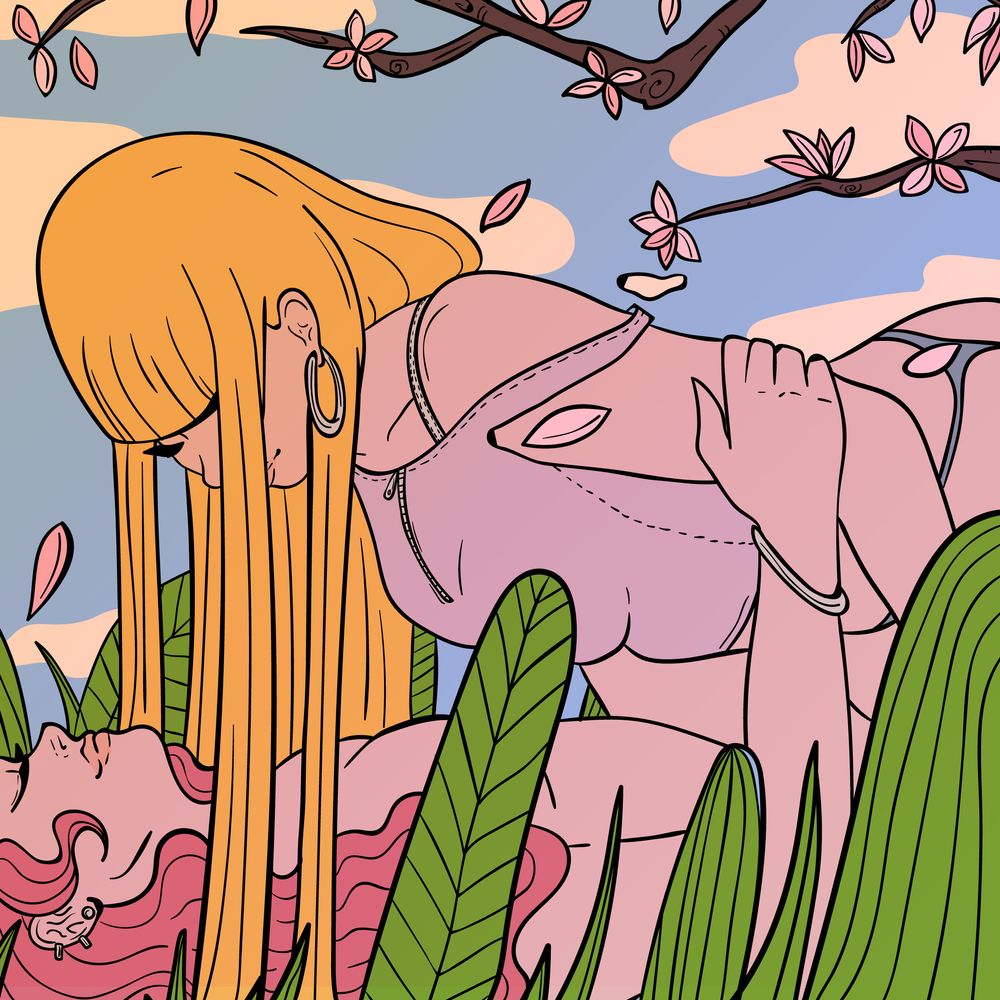 What is so special about lesbian porn?
Lesbian audio sex stories appeal to many people, for many different reasons. In fact, in mainstream porn, "lesbian" is one of the most commonly searched phrases among female viewers.

This category is actually more popular with women viewers than it is with men! Why? Because your pleasure is the sole focus. It's relatable. Watching (or in our case, listening to) a body like yours being pleasured and played with can be an incredibly erotic experience.
What role does equality play on Audiodesires?
One of the most difficult things about mainstream (visual) porn is that it's still largely geared towards men. Even with female viewership climbing, mainstream porn websites are still predominantly catering to male fantasies.

On Audiodesires, we strive to make things equal - we want everyone, regardless of their sex, gender, or sexual orientation, to have a great time and to feel good. The variety of audio erotica stories available on the platform ensures that girl-on-girl erotica can be enjoyed by both men and women.
What can I expect from the lesbian erotic audio stories on Audiodesires?
Instead of fetishizing lesbian sex, we aim to normalize and celebrate it. Of course, watching girl-on-girl romance can be a fetish, but on Audiodesires we just want to celebrate all things sex, regardless of who is in our stories.

In our lesbian audio stories, you will find romance, intrigue, sexual tension, chemistry, and more packed into each story, as they are told by captivating voices and accented with sounds of real pleasure and excitement.
Top Rated
Check out our top Rated audio stories
Are you ready to
listen to lesbian stories?