Dirty Talk Audio Stories
Enter the world of naughty wordplay and make your partner long for your touch using just your words.
New Releases
Check out our newest dirty talk stories
Start listening to

dirty talk stories!
Find your dirty talk style by listening to audio dirty talk stories
Being able to make someone shiver with anticipation and tremble with not only desire but an absolute craving to be with you in the most intimate of ways using only your wordsis something that can make you feel powerful and desirable.

According to a survey of over 5000 participants, dirty talk is not only welcomed during sex but many actually find it a total game-changer when it comes to how pleasurable their encounter is. Up to 76% of men and 74% of women say dirty talk is at the top of their list of things they want in the bedroom.

During sex, a hormone called oxytocin is released. This is a hormone that reduces stress levels and lowers inhibitions, making it easier to say what we're thinking and articulate what we're feeling. While using dirty talk will certainly spice things up in the bedroom, it can take a while to get used to letting those naughty words slide off your tongue...but we can help with that.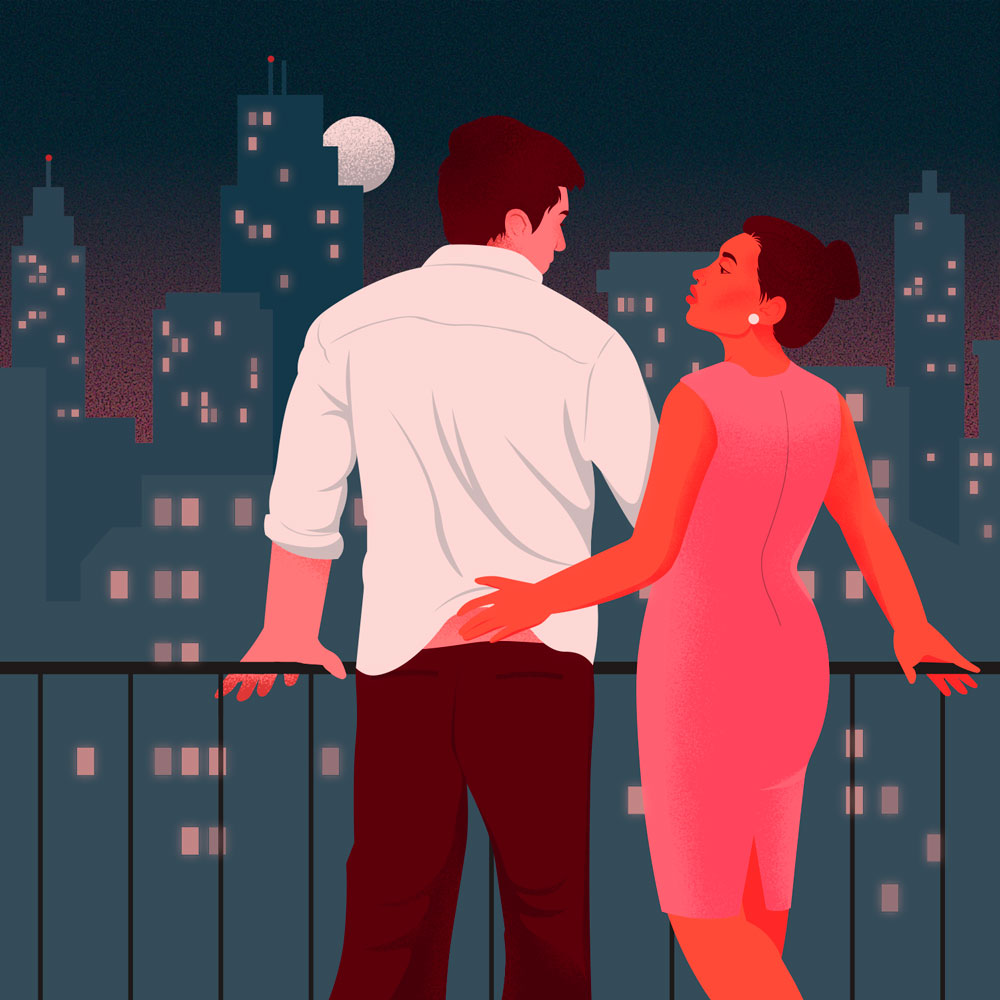 What kind of dirty talk should I use with my partner?
Dirty talk with a partner can be vague statements used to incite excitement in any partner or they can be tailored to your long-term partner's deepest desires - whatever you choose. Getting to know what kind of dirty talk your partner likes during sex can take some practice, but once you get it right, the sexual energy your words create is palpable.

One of the best ways to get to know their dirty talk preferences may be to listen to audio sex stories together or have a conversation with them about what kinds of sensual conversation arouse them.
How can I incorporate dirty talk into my sex life?
Sliding some naughty messages into your foreplay can feel a bit awkward at first, but the more you do it the more comfortable it will feel. Start slow, by describing things you'd like to do to your partner or what you'd like them to do to you.

You can get emotional with your words and talk about intimacy and deep desires or you can have fun with it and talk about erotic fantasies and naughty pleasures. One of the easiest ways to find your dirty talking style is to let the heat of the moment bring out the words you already know you want to say.
How can erotic audio help me with dirty talk?
Dirty audio stories can be an effortless way to explore dirty talk in your own sex life without even putting too much pressure on it. Listening to an erotic bondage story or getting lost in a sensual guided masturbation audio story can give you inspiration for your next sexual encounter.

Listening together with a partner can be used as foreplay and can allow you both to become more comfortable with the idea of using your words as an erotic tool to enhance your sexual experiences.
Top Rated
Check out our top Rated audio stories
Are you ready to
listen to dirty talk stories?